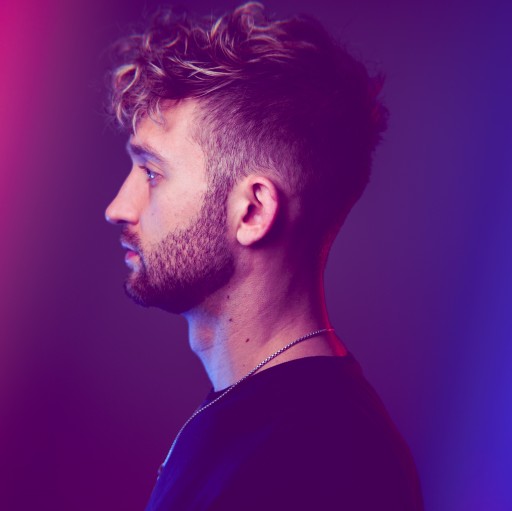 NASHVILLE, Tenn. - May 26, 2020 - (
Newswire.com
)
Brandon Calano, aka Becoming Young, is just the artist that people need right about now. His latest single, "The Night I Met You," glows with nostalgia. Featuring bouncy, retro-pop synths and chill enigmatic vocals, "The Night I Met You" is well poised to become the official summer anthem of 2020 – stream it HERE.
Produced by Sony/BMG producer, Austin Shawn, "The Night I Met You" hit all major streaming services on May 22 and is already receiving the kind of attention often reserved for bigger names in the business. Part of the song's instant appeal is the sweet escape it offers to memories of better days. The inspiration for the tune came from a Griz show at Red Rocks that Calano attended – before the world took a turn for the less joyful.
"The Night I Met You" reminisces on the butterflies that come with a new crush. Simple times, when you're just having fun and staying up too late thinking about a new person in your life. "I loved writing and recording this song because it's nothing but positive vibes," he said. "Since touring isn't an option, I'm stoked to release an upbeat, feel-good song - we could all use a smile right now."
For those not familiar with Brandon Calano, he records under the pseudonym, Becoming Young, a name he says embodies his journey to escape the insecurities and fears that once kept him from fully living. He has earned a loyal following, playing sold-out shows from Atlanta to Portland, and describes his evolving sound as Glass Animals meets One Republic. Yet others have likened him to Ed Sheeran and Jeremy Zucker. Though all of those descriptors have a ring of truth, the Nashville via Boulder singer/songwriter is a talent in his own right.
So much so that last December, he caught the attention of esteemed producer Ryan Hadlock – who has worked with the likes of the Lumineers and Vance Joy. The pair just finished recording an album (The Songs I Wrote You) due in November 2020. In light of the pandemic, however, Calano has created an entire additional album (Feeling Single) to provide his fans with monthly singles. "The Night I Met You" will be Becoming Young's second release of 2020, following the trap-pop banger, "High."
Go here to stream "The Night I Met You:" becomingyoung.fanlink.to/tnimy.
For more information about Calano, aka Becoming Young, follow @becomingyoung on Instagram or visit becomingyoung.band.
For media inquiries, contact: Brandon Calano brandon@becomingyoung.band or 720 244 7021